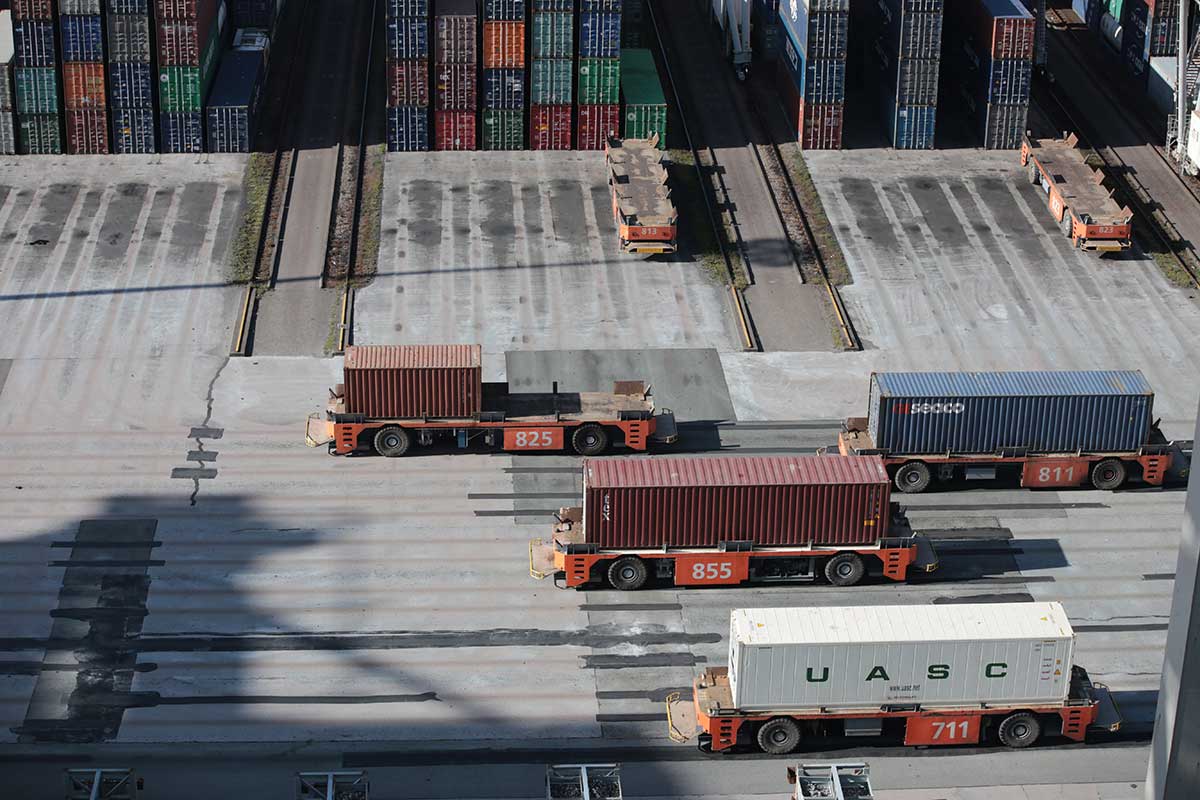 04
Jan
The safe and efficient transportation of your goods is a critical part of the supply chain, so when you choose a shipping company, you need to consider a wide range of criteria.
It's not just about choosing the one with the cheapest prices (although cost is obviously a factor). It's about weighing the pros and cons of every offer or quote you receive and comparing their services to your exact needs. It's about finding a reliable partner that can support your efforts to get your product to market.
So, if it's about more than just the cost, what should you look for in a shipping company?
1. An Infrastructure That Can Support Your Supply Chain
Many companies require more than occasional transportation services. Their business model requires a constant flow of regular shipments, intermodal transportation, and safe, reliable warehousing.
If you fall into this category, you need to make sure that your shipping company has the resources to provide that level of work. Do they have the drivers? The trucks? The refrigerated shipping options? Will they be able to keep your products moving to meet demand?
2. Extensive Experience
A freight service that has been in business for some time has likely already seen all kinds of issues on the road, in distribution, behind the scenes, and everywhere else problems can possibly appear.
And, if they're still in business, that means they figured out how to deal with each of those problems and came out on top.
You need drivers and warehouse managers and other staff members who can make the entire process of loading, shipping, and unloading go as smoothly as possible.
3. A Priority on Safety
At Calex, safety is priority ONE. Whether that means the safety of your products or the safety of our people, we have instituted several policies that protect our people and your inventory.
Fleet managers need to ensure the safety of every shipment by making sure all the trucks are maintained to the highest standards (or replaced with newer models) and that your inventory is always packed and shipped correctly. Drivers should be highly trained and instructed to obey all traffic laws.
4. A Commitment to Professionalism
Everyone who is involved in your freight shipping service should be completely professional in their dealings. Whether they're interacting with the people at your establishment or at the final delivery location, they need to look and act like professionals who understand the importance of your business.
The driver may just be delivering your goods, but you're the one that chose your shipping service, so how they act will reflect on your brand. Make sure you work with a company that understands that connection.
5. Highly Trained Support Personnel
Effective shipping is a team effort, and the dispatchers, mechanics, managers, and many more people contribute to the efficiency of your shipment. Your products need to be processed and tracked, and drivers need to be in communication with people who provide the information they need.
Dock workers need to make the loading and unloading process seamless, dispatchers need to assign routes effectively, and mechanics need to keep everything in the best shape possible.
Our drivers depend on the staff behind the scenes to ensure they can deliver your products safely and on time.
6. Regulatory Compliance
Every state has different regulations on how certain products are handled or on the emission levels of large trucks. If your shipping service isn't in line with all these requirements, it could lead to fines or other problems.
Older trucks may not meet the current regulations in some states, so make sure the company's fleet is filled with newer vehicles. It's also important to make sure every truck receives the necessary maintenance before it hits the road.
7. The Flexibility to Change with You
You likely won't need the same level of transportation services throughout the year. Seasonal shifts or market trends can change your needs overnight.
If you are locked into a specific contract, it could end up costing you more money than necessary. Make sure that the services you use are able to adapt to your needs and scale up or down as your business goes through its natural changes.
Why You Need More Than Low Prices
While you should absolutely look for the most cost-effective freight services, it's important to remember that if the price seems "too good to be true," there's a good chance that some corners are being cut somewhere.
If those corners include the safety measures, or proper driver training, or even vehicle maintenance, then, well, your results may reflect the price.
When you choose a shipping company, it's important to find the optimal balance between price and reliable services. Keep all of the elements we've listed here in mind, and choose wisely.