Viewing posts categorised under: Editorials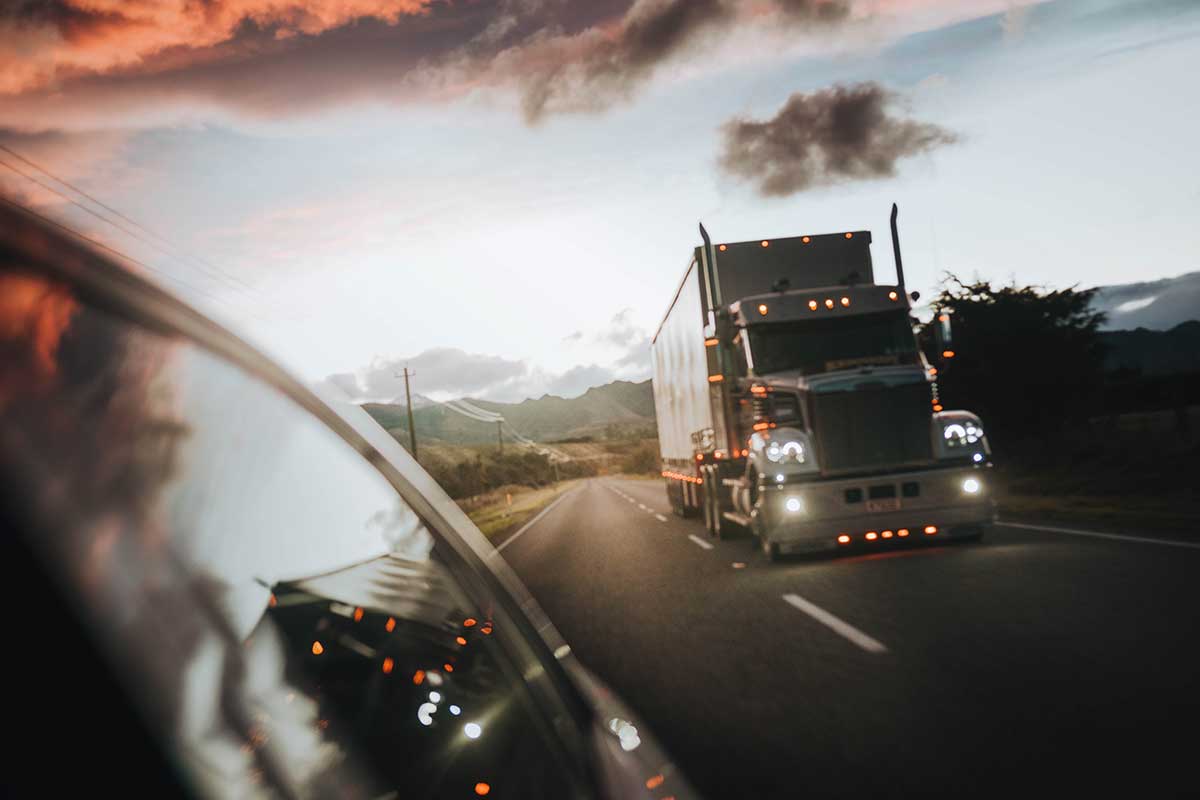 10
Jun
The transportation industry is booming. There are more trucks on the road than ever before, but there remains an industry wide shortage of drivers across the country. In 2017, the American Trucking Association has projected that over one million drivers will need to be added to the workforce to meet the ever-increasing demand of the country. Unfortunately, this number has only grown over time, as the number of drivers hired since the study was conducted have not been able meet demand.
Despite the positions being available, most young people do not want to drive trucks due to lifestyle associated with truckers. Driving a tractor trailer is not an easy job and it's not for everyone. The hours can be long and the time spent away from your family can be hard. Cross country trucking can be intimidating and it is a difficult job. Luckily, cross country driving is not the only position that needs to be filled. Local and regional drivers are needed as much as cross country drivers and their hours are normally not nearly as arduous. Local or regional positions may even have drivers home daily or every weekend.
Trucking laws are also undergoing a transformation. Electronic logs are making it harder for drivers and companies to fake their hours in order to drive illegally and meet their delivery appointments. This has cut down considerably on the over expectations of customers and shady businesses alike and brought driving hours down to a reasonable number. Drivers now must take their federally mandated breaks as required or face stiff fines if caught. The expectations that a driver will drive 24 hours straight to deliver their load are gone. Still, many changes still need to be made. As of today, drivers must be 21 years old to drive a commercial truck across state lines. Because of this law, drivers that are not interested in higher education cannot simply enter the driver workforce once they leave high school. They are limited to local in-state deliveries, and that normally does not fit the needs of most trucking companies. There are efforts being made to change the age required to cross state lines but lawmaking is a slow process.
If/When driverless trucks become common drivers should not assume that they will be out of a job. Some think that automation will eventually replace the truck driver, but driverless trucks are still a long way away, if they ever get here to begin with. Not only is the technology not there yet, automated trucks will have to go through a long, vetting process with the government before they are allowed on the road. After that people will have to get used to seeing large, heavy trucks driving down the highway by themselves. Plus, drivers will need to be in trucks for emergencies and various other scenarios that automated trucks cannot handle. And who's to say that drivers will not be able to enjoy the luxuries an automated truck will provide them. It may in fact make their job easier.
The driver shortage in America is not a problem that will be solved overnight, but it is providing an opportunity for those that want to enter the industry. Millennials may want to consider the industry because as it stands now, there is money to be made. Wages and benefits are increasing as companies fight over available drivers. Most companies are willing to work to accommodate a driver's needs and schedule. Local and regional jobs that get drivers home several days a week are available. It just required interested parties to take a look.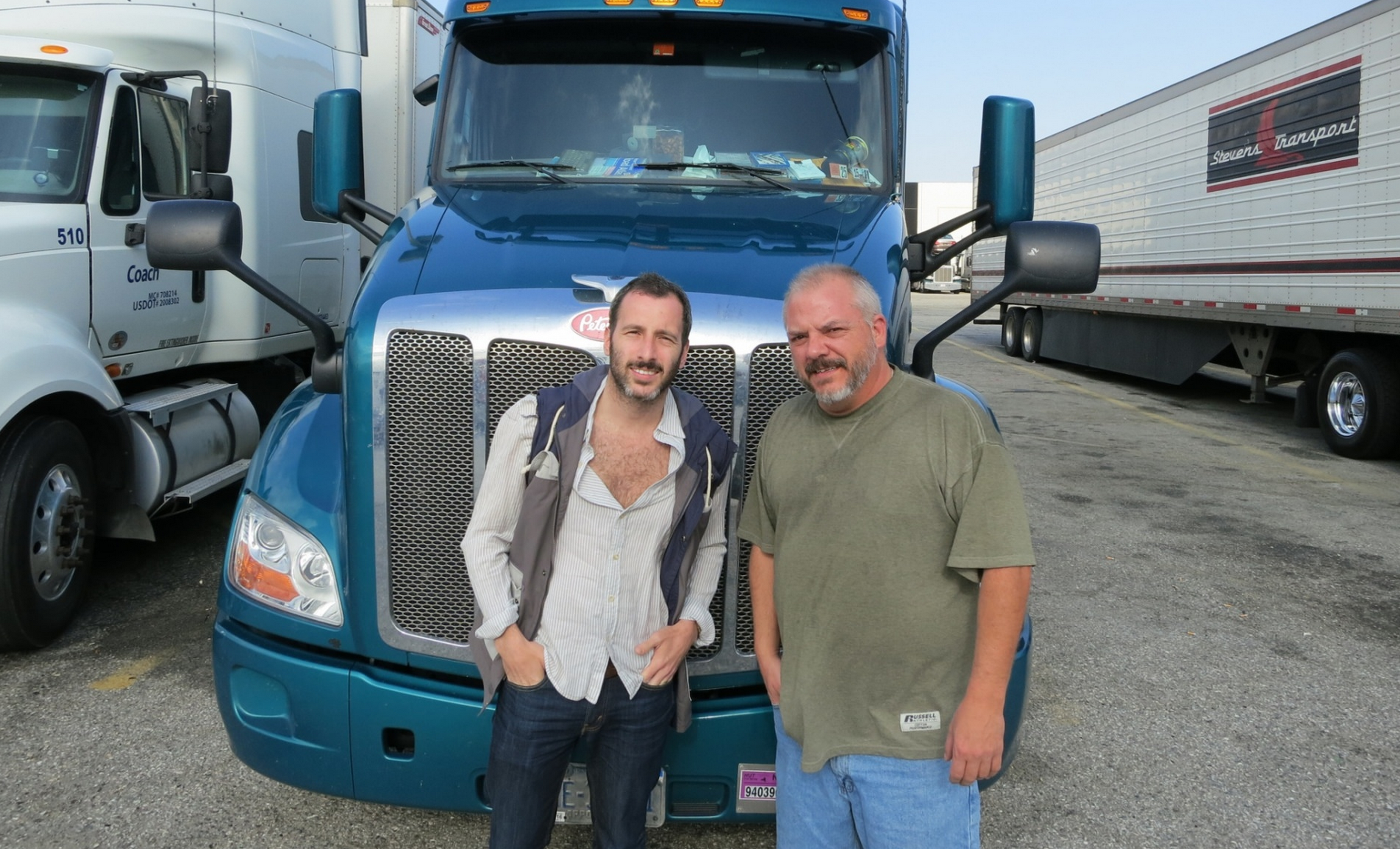 10
Jun
When we enjoy the work we do, it makes for a higher quality of life.
Driving a truck across the country, then, could be a life-changing career for some people. For others, it might be a significant challenge that feels like anything but a high quality of life.
So, what's it really like out there on the road? What type of personality would this life appeal to?
It's a question more people ask than you might think.
So much so that a reporter hopped in a truck with one of our drivers to find out.
Life on the Road
It's a story of "freedom," job satisfaction, and the realities of the truck driving life, as Calex driver Ron Bartoli opened his cab to freelance writer Ross Ufberg during a cross-country delivery from Pittston, Pennsylvania to Los Angeles, California.
Ron says it best during the on-the-road interview:
"There's a whole world out there just waiting for you to see. I've been in 48 states and I can't tell young folks enough. Just drive. There's so much out there. And you get paid to do it. What's better than that?"
There are some other great things this article highlights, like when Ron talked about repairing the relationship between cars and trucks on the road.
"Ron knows that for most Americans, trucks are just things to get around. He wishes car drivers were more understanding. Truckers don't have an easy job, yet without them, you wouldn't have your milk in the morning or your newspaper at night."
If you have any interest in the freedom of life on the road, we can't recommend this article highly enough.
What's with the Driver Shortage, Then?
If life as a trucker is so great, why do we keep hearing about the current driver shortage?
There are a lot of theories around this, but the simplest answer is that a lot of people out there don't really have a true image of what life as a driver is like.
That is why we think that articles like this one are so important. They provide a window into this life and open up the possibilities to so many more people who are looking for a (literal) change of scenery.
Driving for a Living
It's not always easy, and takes the right kind of person— but has some of the best rewards a career can offer. We're proud to be an industry leader in shipping services and keeping products moving across our beautiful country.
Calex remains inspired by real stories like this one.
CLICK HERE to read the whole story.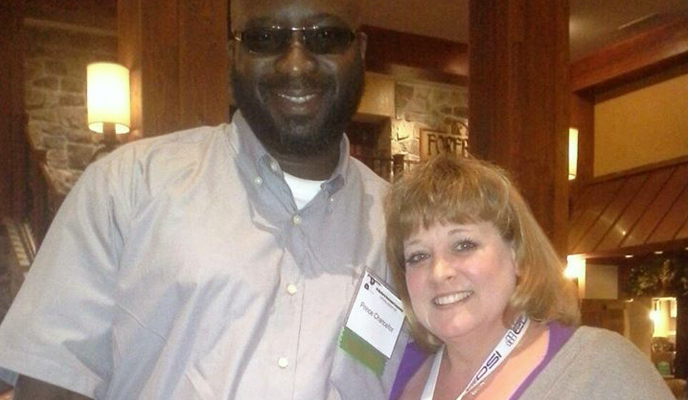 27
Oct
Prince Chancellor has been selected as the winner of the Governor's Achievement Award in the Adult Jobseeker category by the PA Workforce Development Association and the PA Department of Labor & Industry. Prince was chosen for this award out of the entire state of Pennsylvania because he best demonstrated the dedication needed to better his life and career by completing training for his CDL-A while also working a full time job.
Prince received his award at the 31st Annual Employment, Training, & Education Conference held in Hershey on May 7th.
Please join us in congratulating Prince on a job well done!