Viewing posts from: November 2000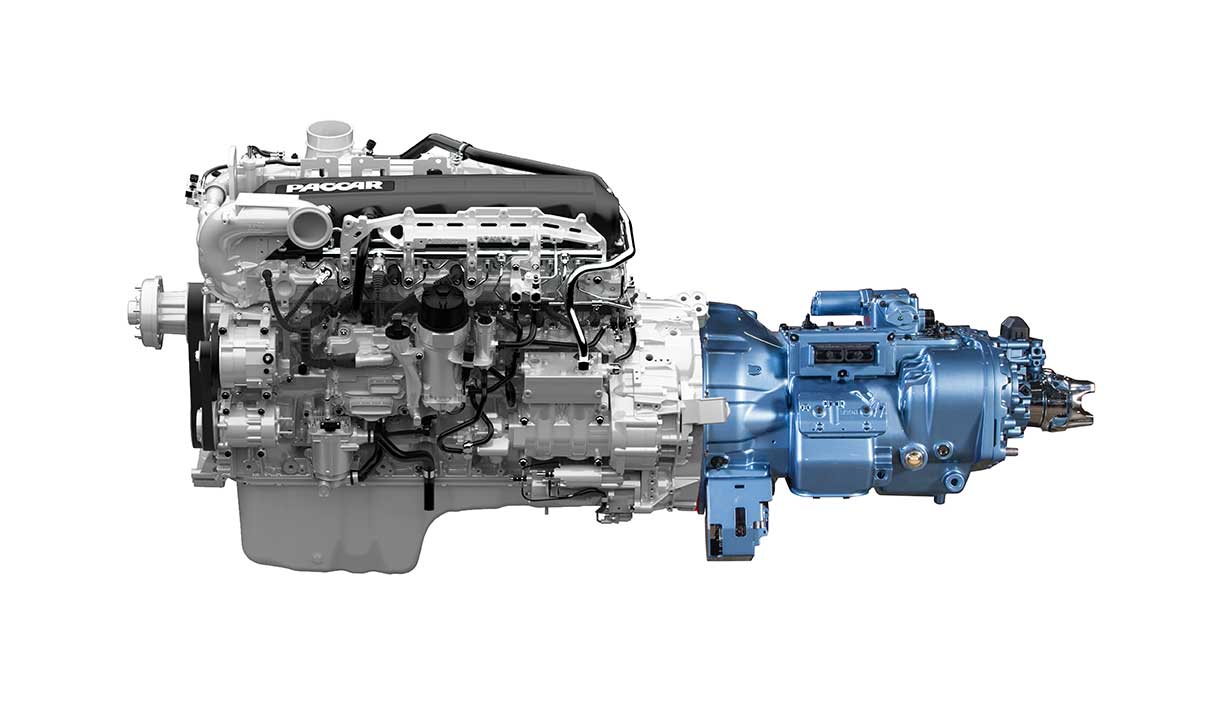 17
Jun
At Calex, we are fully dedicated to keeping up with technology, which is why we are once again upgrading our fleet with the addition of many new Kenworth T680 tractors.
The T680 is the most advanced and aerodynamic truck ever produced by Kenworth. Its design was created after countless hours of CFD, track, and real-world testing, and the technology included in this model is amazing.
Everything about the new design contributes to a better and safer experience for our drivers which, in turn, leads to a more efficient supply chain for you.
We want you to feel confident when you use our shipping services, which means ensuring that your products are never shipped on an inferior truck.
Why Do We Like Kenworth So Much?
The PACCAR MX-13 engine in these trucks is state of the art. It includes a high-pressure common rail fuel system and a high power-to-weight ratio, which means that Kenworth's new engine boast higher fuel economy than their previous engines. The block has significantly improved durability and a reduced weight because it is built from compacted graphite iron. This makes it much easier to service and keep running at peak efficiency.
When you pair this with the Eaton Advantage automated manual transmission this tractor is greatly improved over Kenworth's older models.
Some of the other reasons we've chosen to add more Kenworth trucks to our fleet include:
Kenworth Idle Management System: This battery-based system helps fleets cut down their idle time in hot and cold climates, saving $3,000 to $4,000 annually per truck.
Tire Pressure Monitoring System:The TPMS monitors each individual tire and reports back to the driver in real time, allowing for optimum pressure for improved fuel economy and reducing the potential for dangerous blowouts.
Speed Control Management Systems:Engine software encourages the driver to up-shift at lower RPMs by reducing power. It also encourages drivers to drive in top gear by limiting RPM in the one gear below top gear.
Adaptive Cruise Control:Kenworth's adaptive cruise control system uses integrated proximity sensors with the engine and braking system to help keep at a steady distance from traffic while maintaining speed.
Trailer Skirts & Tail:Improves fuel mileage by reducing the low-pressure zone at the rear of the trailer and controls air flow below and around the trailer.
Dead Axle Tandem 6×2 Configuration:This configuration improves fuel mileage through power train efficiency, reduced parasitic drive train loss and weight savings.
Wide-base Super Single Tires:Reduces weight by 300 lbs. and improves fuel mileage.
Providing the Most Reliable Freight Shipping
Effective freight shipping services are at the heart of effective supply chain management, which is why we strive to provide the reliability and transportation options you need to keep your products moving. Some of these options include:
Refrigerated shipping– Deliver your perishable goods confidently. This allows you to ship frozen and fresh products in a temperature-controlled environment.
Dry van services– We have a 48,500-load capacity, which means an 8% competitive advantage on this type of shipping.
Flatbed/Conestoga service– This is an option for products that require specialized shipping.
Satellite tracking – This technology gives us complete visibility on your products from pickup to delivery.
JIT and multimode– These are offered throughout the domestic U.S.
The Kenworth trucks we just added to our fleet are all ready and able to continue offering these services to our clients. We continue to look for new ways to improve this part of the supply chain so you can continue to run at higher profitability so your costs don't have to be passed on to the consumer.
Increasing Safety with New Trucks
We've said it before and we'll say it again: Safety is priority ONE at Calex.
Vehicles that don't perform up to our safety standards only contribute to higher risks and less-efficient transportation.
At Calex, we won't expose our drivers or your inventory to those kinds of risks.
The features listed above help us embrace road safety, and we ensure that every truck is compliant with the ELD mandate, but this is just a start.
Everyone who will drive one of these trucks for Calex must first pass a Speed and Space Management Driving Course.
This training focuses on elements like proper speed, proper spacing, and how to stay alert to things like changing environmental conditions, other drivers, and unexpected hazards. When our drivers commit to improving in all these areas, it improves the safety for everyone involved.
The Right Truck for the Right Job
At Calex, we continue to explore our options so we can keep our fleet of trucks updated to the highest safety and efficiency standards. Whether you are moving goods across the country or shipping perishable products to the other side of the city, we'll make sure you have the right truck and the best drivers completing your delivery.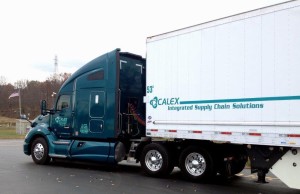 27
Jan
At Calex ISCS, Customer Satisfaction is always our #1 priority. We pride ourselves on our service and dedication to our customers. Here's another testimonial from one of our clients.
"I am covering for my early morning process for a few days and was in to take delivery of our RDC truck this AM.

Over the past months, I have heard many great things regarding our driver, Chris, and the relationship he maintains with our team. He knows them all by name and has a reputation for being a positive influence and a great partner for our team. Just one of many examples… in order to plan and maintain communication before and during the recent storm, he maintained contact with the store team to ensure we were good and to assure us he would be there.

I had the pleasure once again to interact with Chris this morning and I thought it was important to thank him for his professionalism, commitment to working safely, his positive demeanor and helpful style. I know, from past retail experiences, how important a great driver is. Chris is an important and welcome part of our team and a pleasure to get to work with. We are lucky to have the consistency and partnership he provides every morning.

Please pass this along to anyone who has direct reporting relationships with Chris and let him know #3292 appreciates everything he does."

Thank you Chris!!!!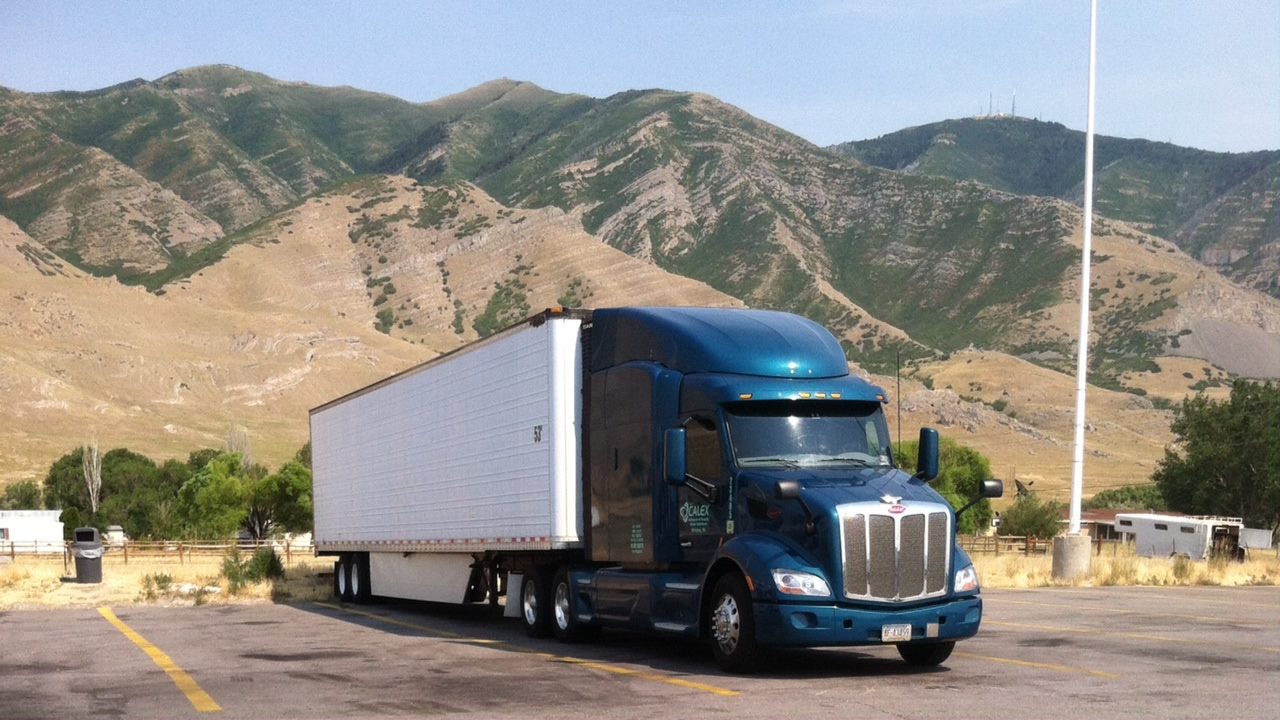 20
Nov
At Calex ISCS, Customer Satisfaction is always our #1 priority. We pride ourselves on our service and dedication to our customers.
"Just wanted to send a quick thank you for all your hard work over the past few weeks helping us transport our important shipments. This was a very big initiative for us. Calex really came through with short notice, without a hitch, which is true to form for your company.

It's a testament to the relationship we have built and the quality of your team.
"
To the entire Calex Team that made this possible, thank you!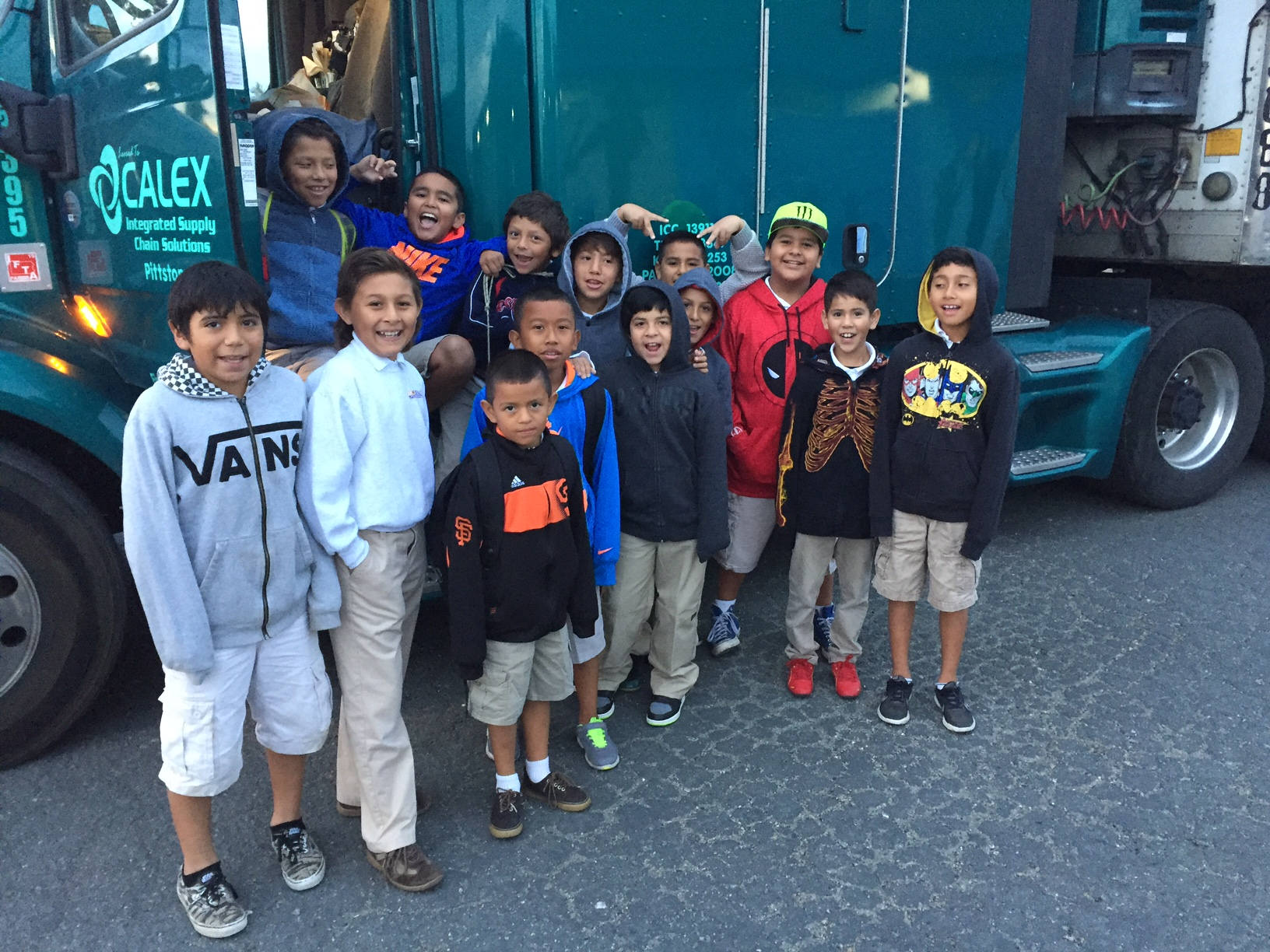 29
Oct
Thanks for being so amazing at organizing our deliveries! As is usually the case, the driver was communicative, early, friendly, great to work with and our items were all there.
These kiddos thought the Calex truck was pretty much the coolest thing in the world! I think if the driver left it on site, we could forego building the playground. The driver was very sweet and even opened the hood and pointed out engine parts to some very intrigued students.
~Shelly W.~
Congratulations to our long time employee Bob Beardon!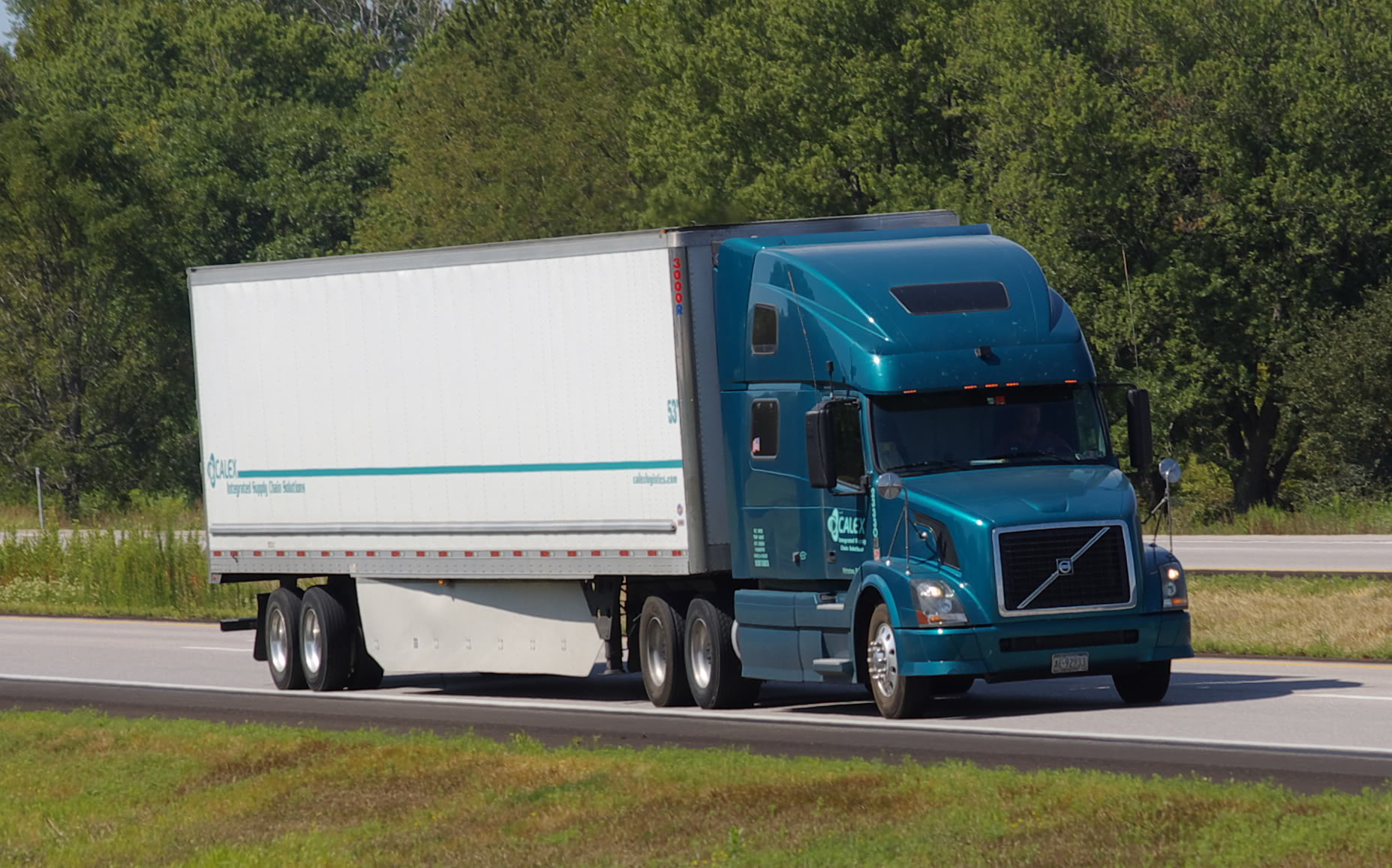 26
Oct
The transportation industry is a difficult industry to compete in. Customers rely on transportation companies to get their goods where they need to be on time. Any problems we have in delivering on time can create a chain of problems for our customers. A missed delivery appointment can set companies back thousands of dollars. Manufacturing plants need raw materials to produce finished goods. Retail stores need finished goods on their shelves. Deadlines must be met or customers are more than happy to find someone else to do the job.
Here at Calex we strive for perfection. We pride ourselves on being on time, all the time. Anything less and we aren't doing our job. Obstacles can occur at any given moment in our business, but challenges are just that, challenges. Nothing is impossible to overcome. Whether it's a short haul from PA to NJ, or a cross country trip, Calex does what it needs to in order to get the job done. We're only happy when our customers are happy.  Here's just one example of what our customers say about us:
"Congratulations for achieving another 100% once again.  We cannot thank you enough for the work you do delivering to our valued customers.  You dedication always shows with repeated high scores, week after week.  We know you face challenges at all times, but Calex is outstanding, and we greatly appreciate all that you do for us here at Fortune 500 Company."
~Fortune 500 Customer~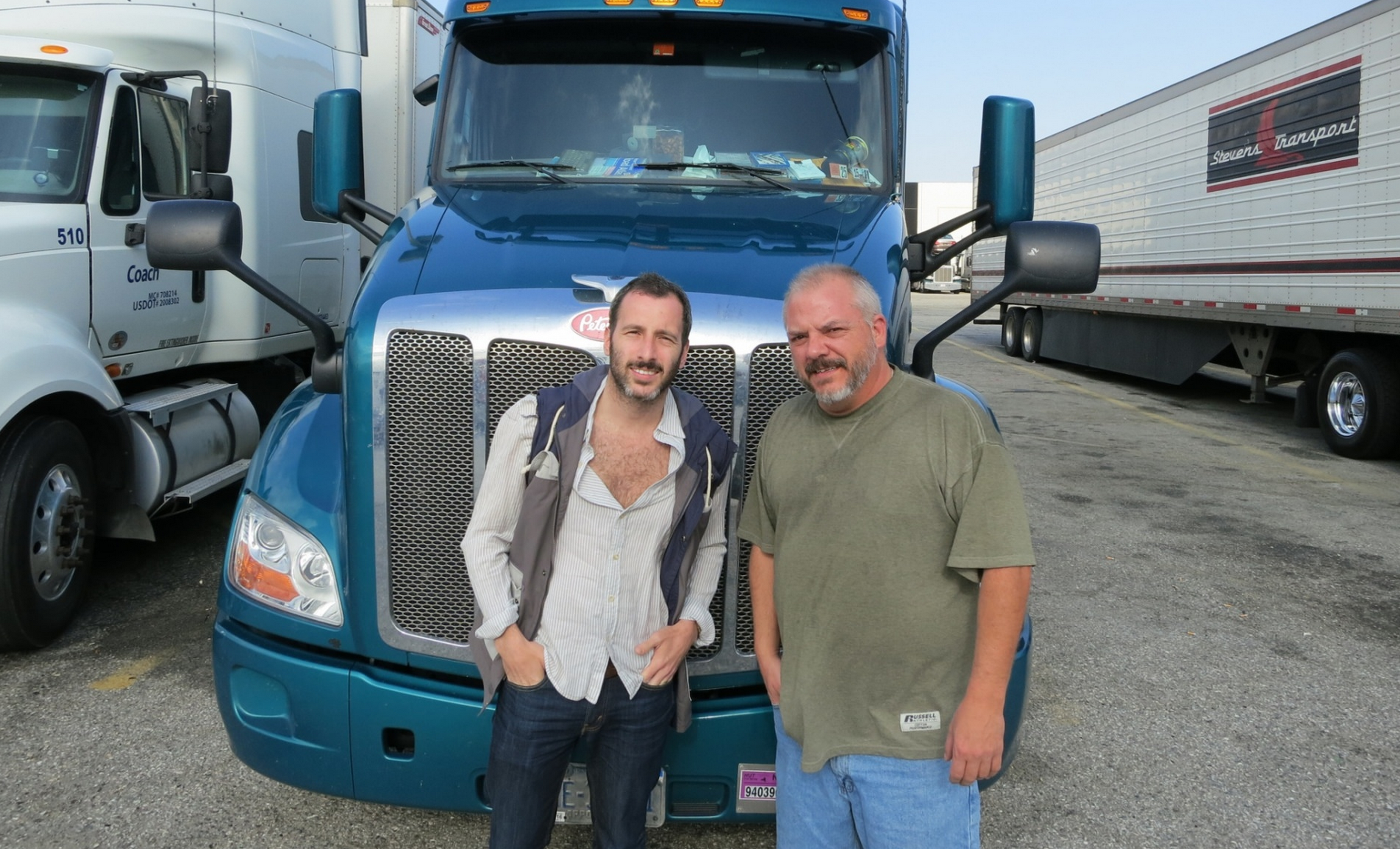 10
Jun
When we enjoy the work we do, it makes for a higher quality of life.
Driving a truck across the country, then, could be a life-changing career for some people. For others, it might be a significant challenge that feels like anything but a high quality of life.
So, what's it really like out there on the road? What type of personality would this life appeal to?
It's a question more people ask than you might think.
So much so that a reporter hopped in a truck with one of our drivers to find out.
Life on the Road
It's a story of "freedom," job satisfaction, and the realities of the truck driving life, as Calex driver Ron Bartoli opened his cab to freelance writer Ross Ufberg during a cross-country delivery from Pittston, Pennsylvania to Los Angeles, California.
Ron says it best during the on-the-road interview:
"There's a whole world out there just waiting for you to see. I've been in 48 states and I can't tell young folks enough. Just drive. There's so much out there. And you get paid to do it. What's better than that?"
There are some other great things this article highlights, like when Ron talked about repairing the relationship between cars and trucks on the road.
"Ron knows that for most Americans, trucks are just things to get around. He wishes car drivers were more understanding. Truckers don't have an easy job, yet without them, you wouldn't have your milk in the morning or your newspaper at night."
If you have any interest in the freedom of life on the road, we can't recommend this article highly enough.
What's with the Driver Shortage, Then?
If life as a trucker is so great, why do we keep hearing about the current driver shortage?
There are a lot of theories around this, but the simplest answer is that a lot of people out there don't really have a true image of what life as a driver is like.
That is why we think that articles like this one are so important. They provide a window into this life and open up the possibilities to so many more people who are looking for a (literal) change of scenery.
Driving for a Living
It's not always easy, and takes the right kind of person— but has some of the best rewards a career can offer. We're proud to be an industry leader in shipping services and keeping products moving across our beautiful country.
Calex remains inspired by real stories like this one.
CLICK HERE to read the whole story.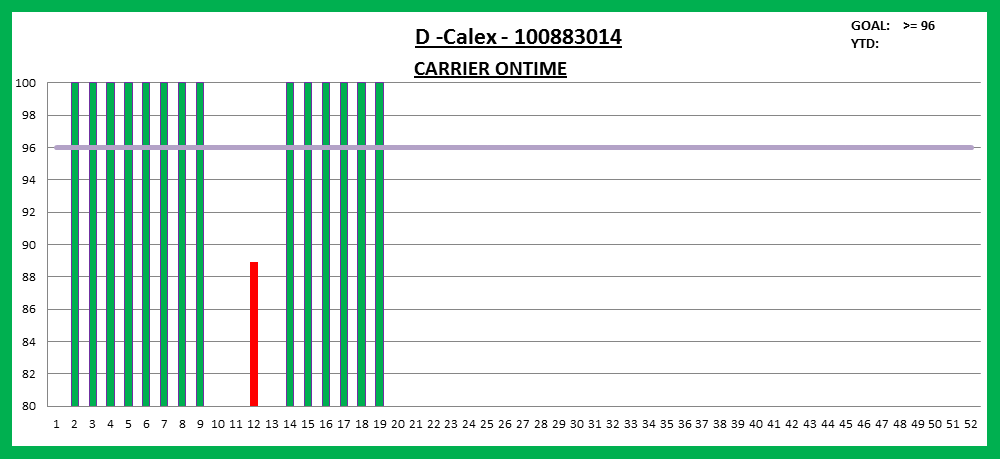 22
May
At Calex ISCS, Customer Satisfaction is always our #1 priority. I wanted to take a moment to share with you an email I received this past week from one of the Fortune 500 companies we work with.
"Thank you for a job well done, your score is 100%.   You always provide excellent service in all areas, whether it is here or delivering to the customer.  We appreciate ALL that you do every day for us and keep up the great work, it is a real pleasure working with you and the Calex Team."
To the entire Calex Team that made this possible, thank you!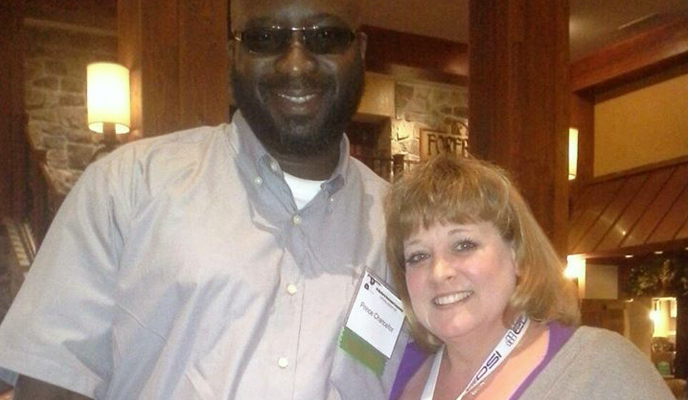 27
Oct
Prince Chancellor has been selected as the winner of the Governor's Achievement Award in the Adult Jobseeker category by the PA Workforce Development Association and the PA Department of Labor & Industry. Prince was chosen for this award out of the entire state of Pennsylvania because he best demonstrated the dedication needed to better his life and career by completing training for his CDL-A while also working a full time job.
Prince received his award at the 31st Annual Employment, Training, & Education Conference held in Hershey on May 7th.
Please join us in congratulating Prince on a job well done!