Viewing posts from: November 2000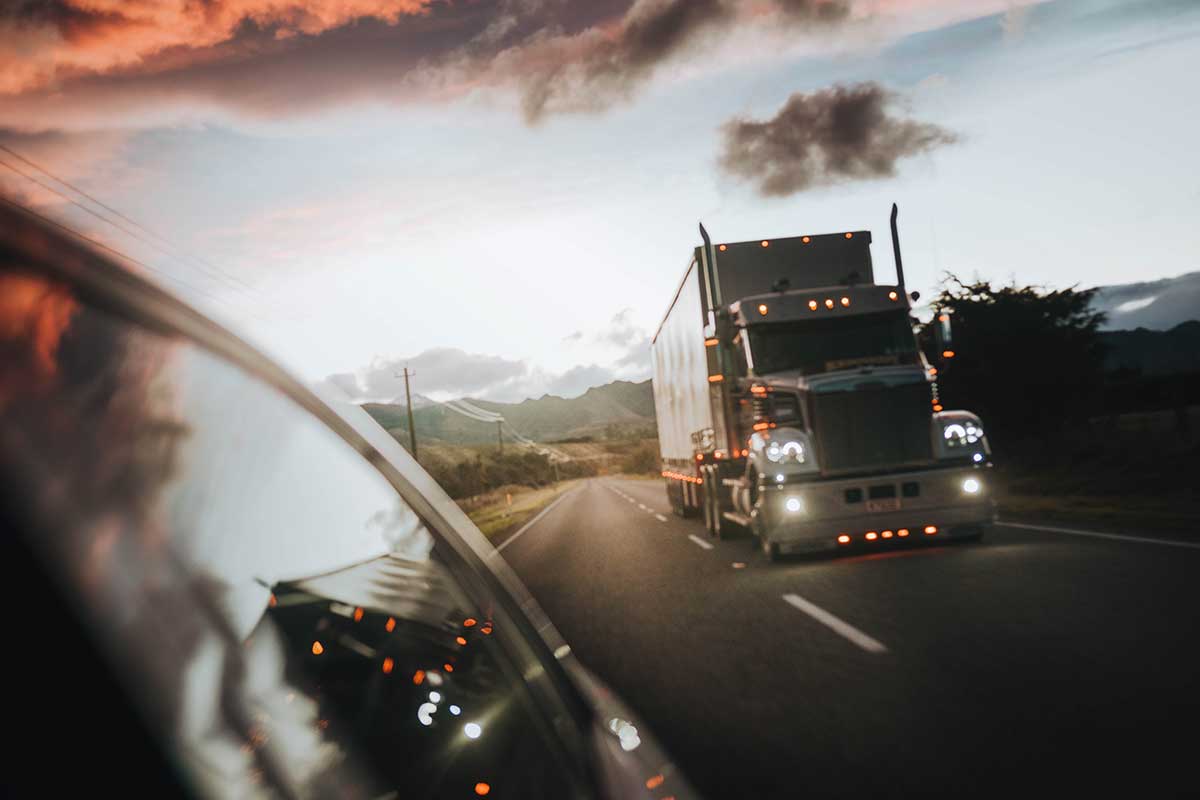 10
Jun
The transportation industry is booming. There are more trucks on the road than ever before, but there remains an industry wide shortage of drivers across the country. In 2017, the American Trucking Association has projected that over one million drivers will need to be added to the workforce to meet the ever-increasing demand of the country. Unfortunately, this number has only grown over time, as the number of drivers hired since the study was conducted have not been able meet demand.
Despite the positions being available, most young people do not want to drive trucks due to lifestyle associated with truckers. Driving a tractor trailer is not an easy job and it's not for everyone. The hours can be long and the time spent away from your family can be hard. Cross country trucking can be intimidating and it is a difficult job. Luckily, cross country driving is not the only position that needs to be filled. Local and regional drivers are needed as much as cross country drivers and their hours are normally not nearly as arduous. Local or regional positions may even have drivers home daily or every weekend.
Trucking laws are also undergoing a transformation. Electronic logs are making it harder for drivers and companies to fake their hours in order to drive illegally and meet their delivery appointments. This has cut down considerably on the over expectations of customers and shady businesses alike and brought driving hours down to a reasonable number. Drivers now must take their federally mandated breaks as required or face stiff fines if caught. The expectations that a driver will drive 24 hours straight to deliver their load are gone. Still, many changes still need to be made. As of today, drivers must be 21 years old to drive a commercial truck across state lines. Because of this law, drivers that are not interested in higher education cannot simply enter the driver workforce once they leave high school. They are limited to local in-state deliveries, and that normally does not fit the needs of most trucking companies. There are efforts being made to change the age required to cross state lines but lawmaking is a slow process.
If/When driverless trucks become common drivers should not assume that they will be out of a job. Some think that automation will eventually replace the truck driver, but driverless trucks are still a long way away, if they ever get here to begin with. Not only is the technology not there yet, automated trucks will have to go through a long, vetting process with the government before they are allowed on the road. After that people will have to get used to seeing large, heavy trucks driving down the highway by themselves. Plus, drivers will need to be in trucks for emergencies and various other scenarios that automated trucks cannot handle. And who's to say that drivers will not be able to enjoy the luxuries an automated truck will provide them. It may in fact make their job easier.
The driver shortage in America is not a problem that will be solved overnight, but it is providing an opportunity for those that want to enter the industry. Millennials may want to consider the industry because as it stands now, there is money to be made. Wages and benefits are increasing as companies fight over available drivers. Most companies are willing to work to accommodate a driver's needs and schedule. Local and regional jobs that get drivers home several days a week are available. It just required interested parties to take a look.
10
Jan
Shipping costs have been increasing for years throughout the entire country, even affecting industry giants like Amazon, General Mills, and Walmart. Unfortunately (and unsurprisingly) these increases get passed down to the consumer in one way or another, but it is most often experienced as an increase in the prices of everyday goods.
One of the main reasons for increased shipping costs? A nationwide driver shortage that shows no signs of getting better.
The simple fact is that even when the economy is doing well, the trucking industry cannot keep up with the demand. Ask any transportation company why costs are going up and they will tell you the same thing:
Regardless of how much a load pays a driver, there just are not enough drivers available to move the freight customers need as quickly as they need it moved.
Driver shortages in America have been an issue for years, but never to this degree. Now, with low national unemployment rates, the pool of potential drivers is at a low point, and many are not interested in the job.
Why Is This Happening?
Among the young people just entering the job market, most simply aren't interested in being truckers. This could be because of the long hours, stressful work environment, and isolation that can come with the job.
On top of that, many do not see a future in the industry, as self-driving trucks from Waymo and Uber inch closer and closer to becoming a reality. While these trucks are still years away from being a regular occurrence on the road, inroads are being made, as Waymo just launched a self-driving tractor pilot program in Atlanta.
The Electronic Log Mandate going into effect across the country is also causing existing drivers to drive fewer miles, as they are now federally mandated to be able to be on the road for no more than 11 hours at a time. These electric logging devices also stop less scrupulous drivers from lying about their drive time on the road.
While these devices increase safety, they have cut down on how much freight shipping is possible across the country.
How Does This Impact Consumer Pricing?
The lack of available drivers can be a huge bottleneck in the supply chain, so, with the driver shortage as it is, companies have to hire and retain new drivers by raising driver pay and providing additional benefits.
While this is good for the driver, it is not so great for everyone else. The higher driver pay causes an increase in operating costs for the trucking company, which causes higher shipping rates for trucking company clients, which causes higher prices for the everyday person shopping at the grocery store or local mall.
While no one is a fan of higher store prices, it appears to be unavoidable. Online shopping and the retail industry continue to outpace the rest of the economy, especially the transportation industry.
This is the reality of the world we live in, and higher prices of everyday goods may just be the new norm. Inflation has remained low over the past decade because companies found ways to be more efficient in their daily operations, offsetting the rising costs of shipping services. That is not something that can continue to happen forever, though, and we are now only beginning to understand how that will affect the rest of the economy.
01
Oct
Since 1974 Calex ISCS' mission has been to "Say what you can do and do what you say," and with a 99.7% on-time service history, they have the stats to prove it.
But with the technological transformation that's happening in the transportation and logistics industry today, Calex ISCS also recognizes that it must continue to evolve, embrace change, and find even greater efficiencies to continue to offer its customers the most competitive rates on the market.
In recent years, Calex ISCS has worked with Microdea, a document management and automation software company, and its product Synergize to revolutionize their back-office processes. The goal for Calex ISCS is to eventually to be completely paperless.
Digital documents are now accessible from anywhere, so looking up information is quick and easy. All invoices are now automatically emailed out, saving time and making cash flow more predictable. As Calex ISCS has continued to expand their services nationwide, there's been no need to hire new Accounts Receivable staff – that's the magic of using technology to run an efficient back office.
In the years to come, Calex ISCS plans to continue to expand its use of technology and to find greater efficiencies in every area of its business. When you're running an efficient business, you're able to say what you can do and do what you say, and that's a promise Calex ISCS is just as committed to keeping as it was in 1974.
Guest Author: Steele Roddick

Steele Roddick is a Content Specialist at Microdea where he creates content that helps transportation companies drive their business forward. He's endlessly fascinated by technology trends, chess, and discovering new places to travel with his wife.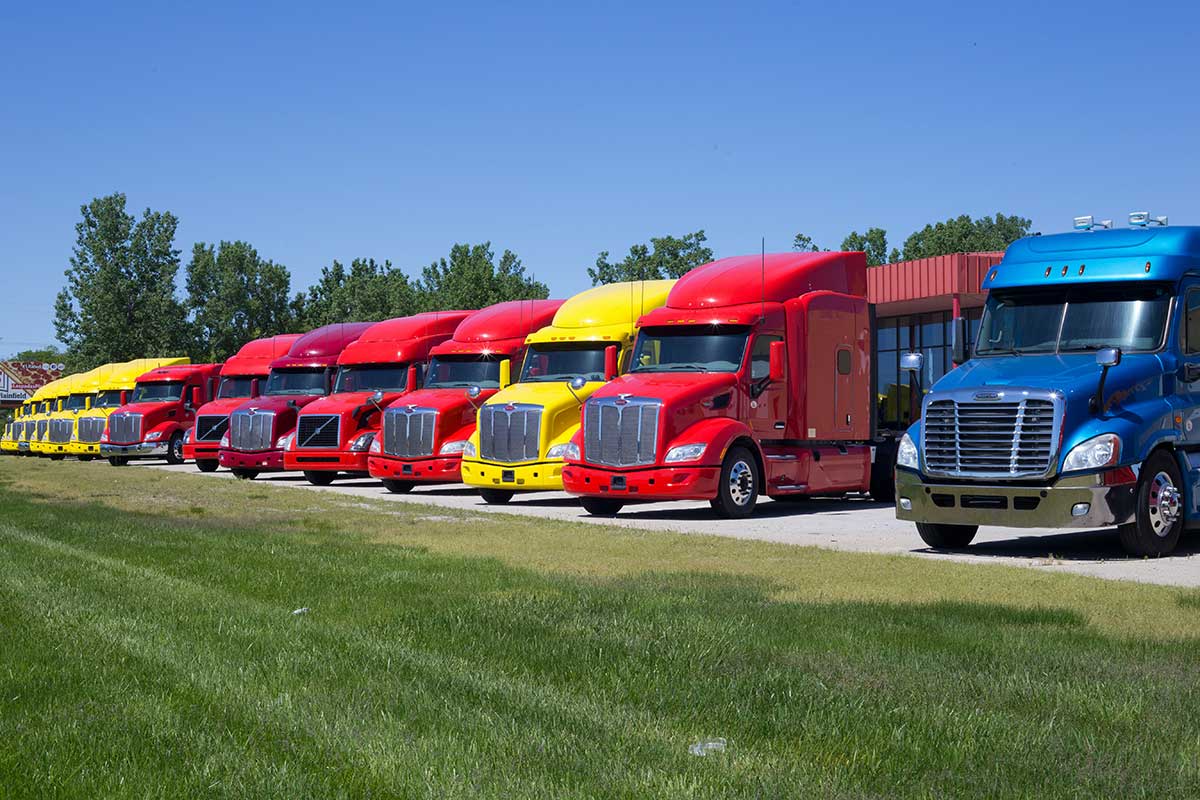 15
Nov
Recruiting and retaining truck drivers can be an uphill battle. If you own, manage, or have a role as a driver recruiter than you already know the struggle and most likely have experienced this! Also, you understand the industry's unending shortage of truck drivers and the climbing numbers in turnover rates.
American Trucking Association reports that the turnover rate for truckload carriers has grown and drivers are becoming scarce. The prediction is that the low and stable turnover rate could be short-lived and the driver shortage will become more and more of a problem.
Calex is enhancing our company driver health benefits, increasing our driver pay by 10% to stay competitive with the market and ensuring our drivers are being appreciated the way they want to be. We are a family owned business and keep that culture alive in our workplace environment from day to day.
Linked is a good article to read on driver retention!
http://bit.ly/2zHkSWq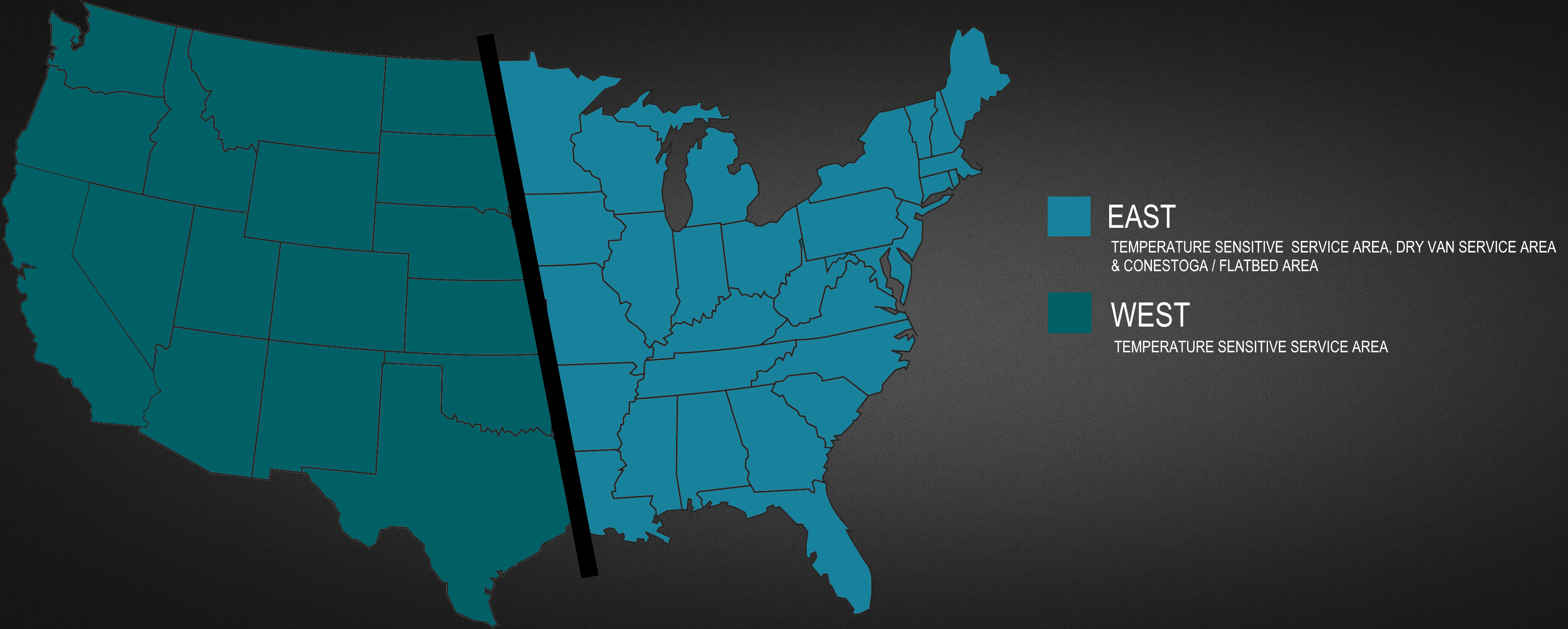 09
Nov
How often have you called a company only to be told they could not help you?  Yet a customer's need should be their main focus.  Sometimes a request is cost-prohibitive. Shouldn't there be options?  We too have experienced this exact situation while running our own business.
Calex's purpose is to help companies of all sizes maximize the efficiency in their supply chain and distribution network. We strive to maintain alignment with the current and changing needs of the marketplace by staying proactive.  We have recently introduced a "Cool Ride" program to our current customers and are also rolling it out to new customers as an option to make it easier to choose the right carrier, Calex!  The Cool Ride program offers LTL shipments on refrigerated or dry capacity loads out of Northern New Jersey and Eastern Pennsylvania, shipping to the Southern states.  *See attachment for pricing and specifics.
With that being said, Calex is happy to announce that we recently increased our driver pay by 10% and introduced a new health care package for drivers and family.  Focusing on these market changes, we look for the opportunity to strengthen our core, and offer training programs to newer drivers while attracting qualified and experienced drivers so that we are capable of leading at every turn.
Calex has been a family owned company since 1974, and know the supply chain management process and warehouse efficiency standards. We are up to date with today's latest technology but maintain an old-fashioned commitment to customer service.  If you should need either or both of these services please consider Calex to provide your company with expert service levels that will help you maintain your highly regarded reputation in the marketplace.  For any additional information please contact our office at 570-602-3142.
Respectfully,
Calex ISCS
ATTACHMENTS
Calex Cool Ride Program – 2017 – PAE Origin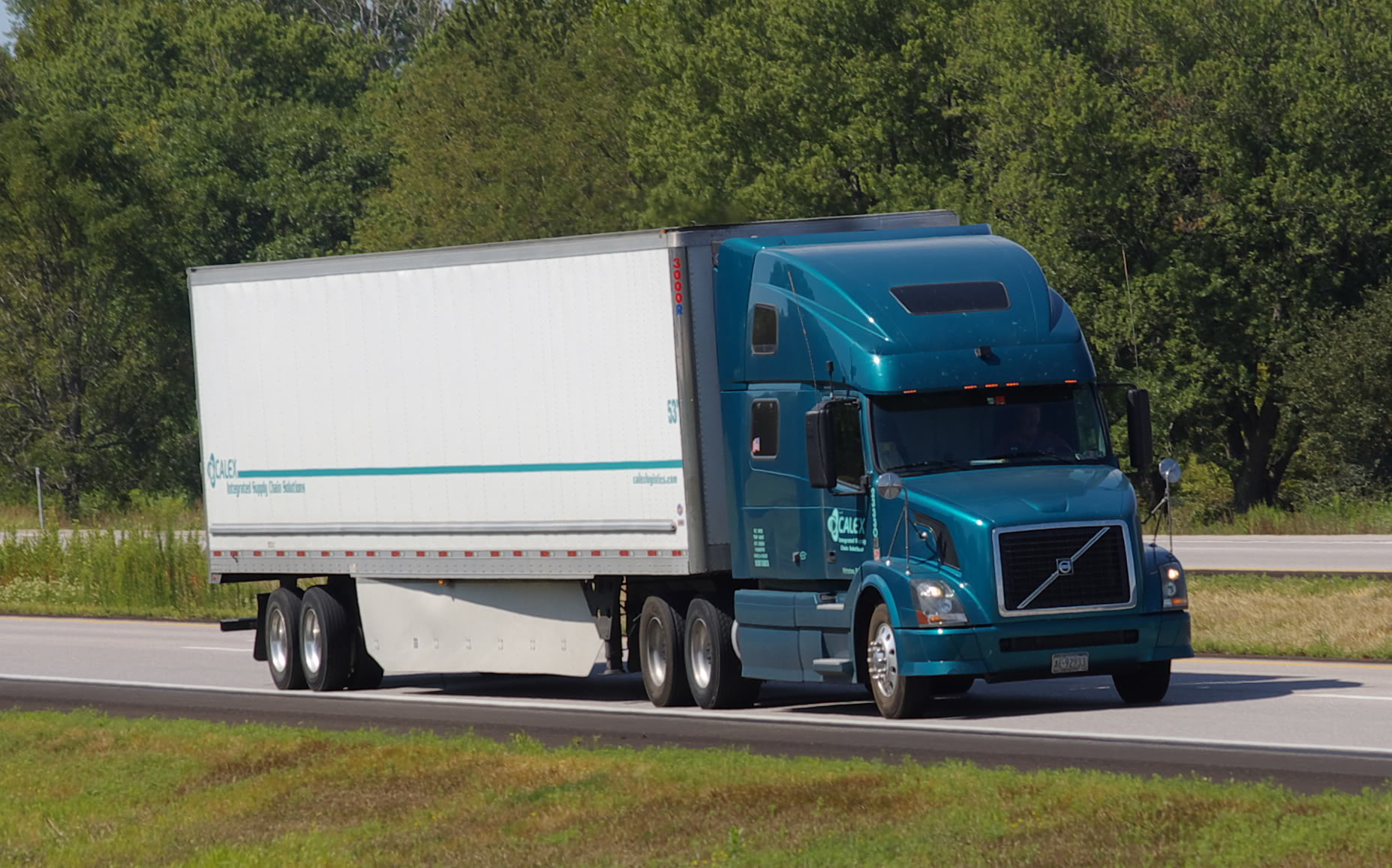 27
Oct
CBS News recently wrote a piece highlighting the driver shortage epidemic the country is currently experiencing. More than 70 percent of all goods in the continental US are carried by truck, and most companies are having trouble keeping all their seats filled. With Americans buying more goods than ever before the shortage will be exacerbated as time goes on.There is currently a shortage of roughly 50,000 drivers nationwide, and that number is expected to more than triple within 10 years.
Industry experts expect this to cause problems throughout the economy, including product shortages, delivery delays and higher prices as it becomes harder and harder to find willing workers. Demographics are partly to blame, as Millenials are increasingly less and less willing to work the demanding lifestyle of a truck driver. Available drivers are highly sought after, making it a driver's market. It is easy for an unhappy driver to jump ship to a new company with higher pay, as the shortage has left companies desperate for bodies. Many trucking companies now pay for a CDL and on the job training in order to entice drivers to stay.
The trucking business looks to be staying a driver's market for the foreseeable future. While self driving trucks are still years away from widespread adoption, there may be no other option for carriers if the driver supply does not change for the better.
https://www.cbsnews.com/news/america-faces-shortage-truck-drivers/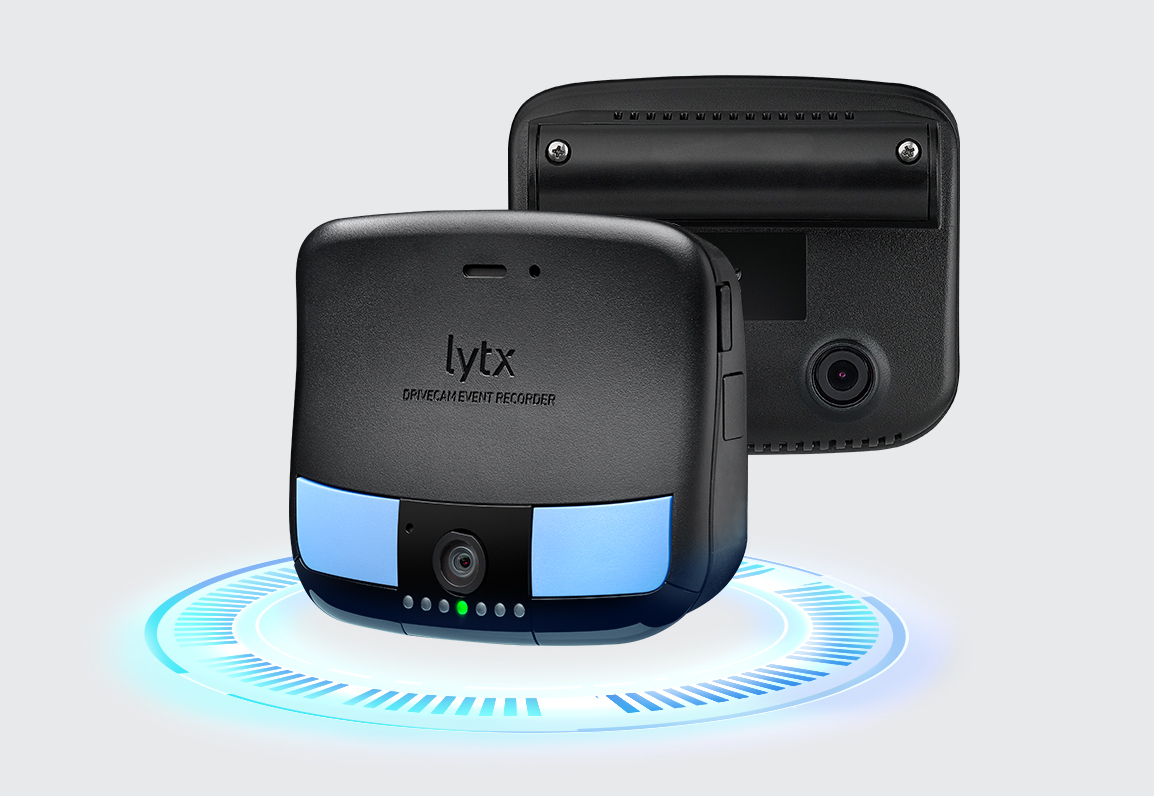 24
Oct
Calex Integrated Supply Chain Solutions is announcing the implementation of Lytx's product, DriveCam, into our fleet of high-end trucks.
The DriveCam program addresses safety by combining data and video analytics with real-time driver feedback and coaching throughout our shipping services.
Always Increasing Safety
Calex has made the decision to incorporate DriveCam's solution as part of its operational initiatives to identify and target the top behaviors contributing to fleet risk. DriveCam's model identifies behavioral improvement opportunities for increased safety through an iterative process of scoring, prioritizing, and tracking the results of driving behaviors. In-cab video captures driving behavior, which is objectively reviewed and scored, and then passed on to our fleet for use in coaching drivers.
Calex will manage the DriveCam program through a web-based online portal.
The Benefits of Reliable Camera Footage
Almost anything can happen on the road, so it's critical that our drivers have as much visibility as possible and, should anything unexpected occur, we have documented evidence of the situation.
This kind of evidence is critical for many reasons, including insurance purposes, exonerating drivers, and more.
We chose this particular system for its wide range of features and abilities. The Lytx DriveCam device combines machine vision and artificial intelligence to provide real-time alerts to help avoid potential distracted driver issues and continually record incidents that may be needed for evidence later.
We can record up to 100 hours or reliable video, stream what's happening in real time or allow the driver to record video manually when its necessary.
This high-tech solution provides benefits that go beyond the traditional dash cams by "identifying and categorizing the moments that matter." Essentially, this means that it allows us to see risk as it occurs, which is why we can detect and deter distracted driving.
DriveCam Features
This system offers a number of other features that help our drivers in several important ways, including:
Integrated microphones that record sound inside and outside the vehicle.
Wide-angle dual lenses that capture the whole picture.
Low-light visibility that get the clearest pictures possible, even at night.
The ability to connect up to 4 additional cameras for side and back-up views.
ECM connection to capture the speed, fuel, and vehicle data directly from the vehicle.
Safety is Priority ONE
We recognize the importance of investing in technologies like DriveCam that enable us and our professional drivers to make continuous improvements in safe practices and driving behaviors.
The successful delivery of your products is critical to our own success, so we understand that an on-time delivery only matters if everything made it to the destination in the same condition in which it started.
By enabling our drivers to be more conscientious of their surroundings, we're making it easier to complete your shipment in the safest way possible.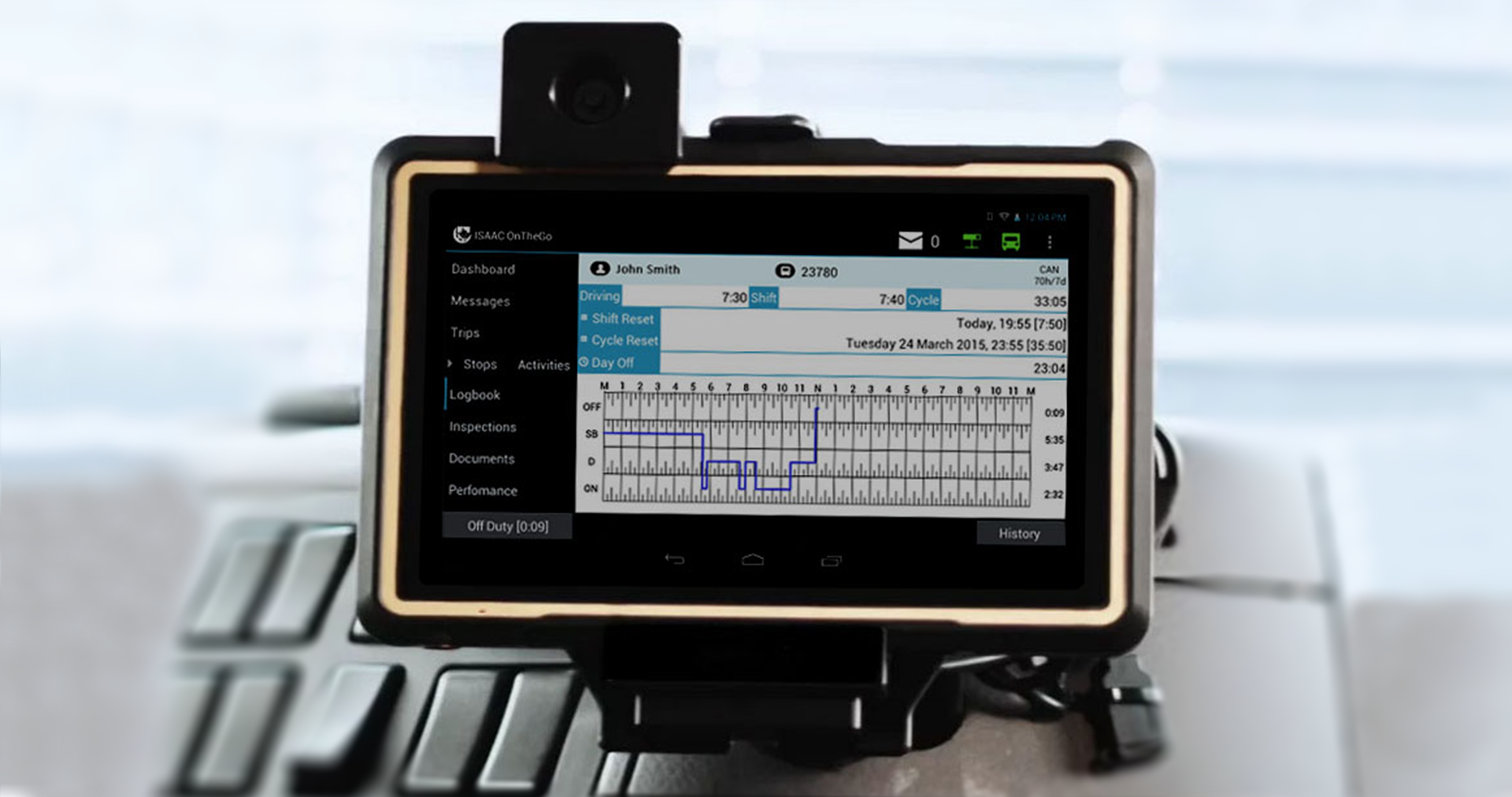 09
Oct
With the ELD mandate fast approaching and Congress looking like it is unwilling to delay the law from going into effect again, many trucking companies are scrambling to make sure their fleets are in adherence.
Calex is already prepared for the upcoming change, as we have been running electronic logs since 2009.
We pride ourselves on making sure each and every one of our trucks and drivers are in compliance with the mandate. Overtired drivers are a danger to everyone on the road, and Calex makes sure that every time our trucks are on the road, they are not a threat to those around them.
Calex ISCS is striving to be fully prepared ahead of time so we can ensure that the needs of our trading partners are met and our supply chain solutions experience no interruptions.
What Is the Electronic Logging Device (ELD) Mandate, and Who Needs It?
According to the Federal Motor Carrier Safety Administration (FMCSA):
"The electronic logging device (ELD) rule – congressionally mandated as a part of MAP-21 – is intended to help create a safer work environment for drivers, and make it easier and faster to accurately track, manage, and share records of duty status (RODS) data. An ELD synchronizes with a vehicle engine to automatically record driving time, for easier, more accurate hours of service (HOS) recording."
In other words, the ELD Rule applies to any drivers or motor carriers who have to maintain their records of duty status (RODS). There are, of course, some exceptions to this rule, but it does cover most shipping services.
Why Were Some Organizations Against It?
As Congress debated the mandate, there were some organizations like the Owner-Operator Independent Drivers Association (OOIDA) that opposed it. The VP of OOIDA suggested that: "The electronic logging device mandate is written so broadly that it has far-reaching implications well beyond the traditional trucking industry."
Nevertheless, the mandate passed since it was seen as an important step toward increasing road safety.
What Does an ELD Do?
These devices are designed to synch up with a vehicle's engine and automatically record on- and off-duty time, miles driven, engine power status, engine hours, vehicle motion status, and more.
The driver can also certify his or her RODS is complete and accurate, transfer the data to a safety official, who can then review it and make recommendations.
Focus on Safety
The ELD mandate certainly caused a stir in the trucking industry, but the added safety is of significant importance – and one that matches Calex's support of its drivers.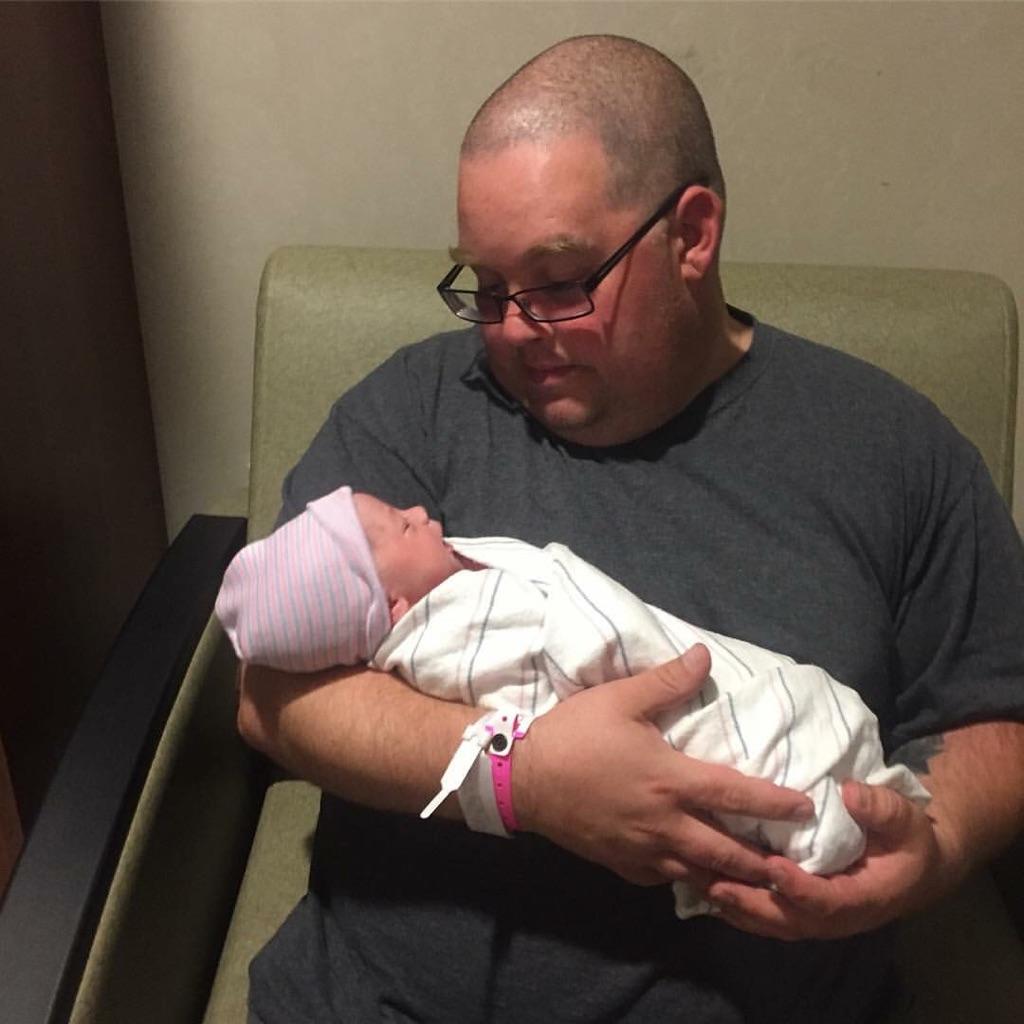 25
Aug
This morning we welcomed Charlotte Joyce Potter to our family.
Congratulations to Jason & Kim !!!!!!
Charlotte was born at 1 minute after midnight 5 lbs 10 oz's. Both Mom & Baby are doing great !!!!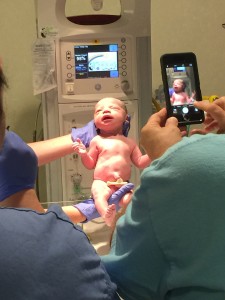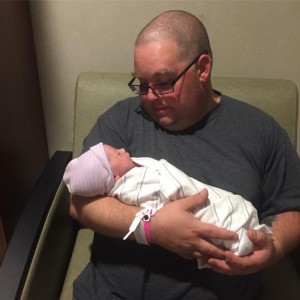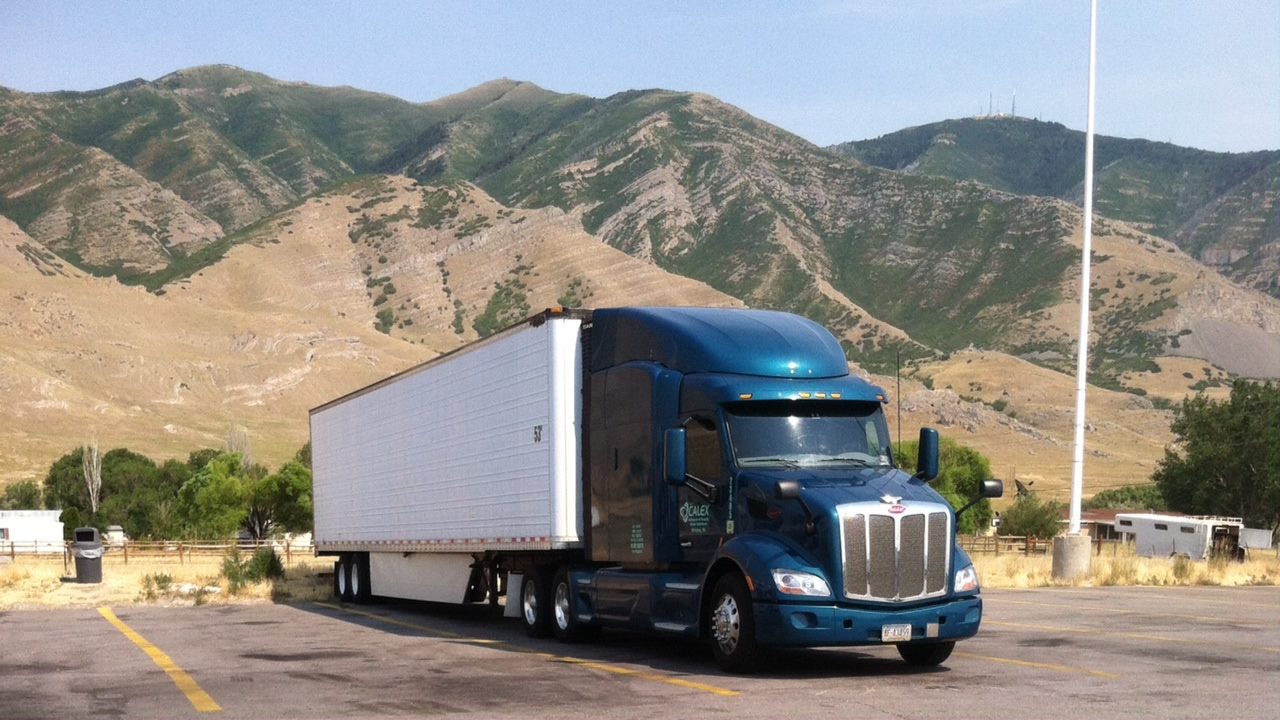 17
Aug
Safety is priority ONE at Calex.
Keeping both our associates and the general public safe is on our minds each and every day. Our company travels approximately 15 million miles each year. As you can imagine it takes a focused team effort to make sure we are all doing the right thing at the right time.
Here at Calex before any associate gets behind the wheel, they must pass a Speed and Space Management Driving course.
Our training focuses on safety basics. Here are some of the highlighted areas: proper speed, proper spacing, and staying alert to changing weather, road conditions (merging and turning) along with staying aware of the ever-changing surroundings they travel in.
No accident is a good accident so our focus remains the same: Safety is priority ONE.
Our Drivers are Trained for Safety
Let's take a closer look at some of the most common hazards and risks that our drivers face out on the road, and how they are trained to deal with each one.
Proper speed – Speed can be a huge factor in accidents. If someone is going too fast, and they come across an expected situation, chances are they won't be able to react in time. Every day, a driver could suddenly face a stopped vehicle or someone who is going too slow for traffic conditions. This could cause other vehicles to make dangerous maneuvers in an effort to pass them. This, in turn, can force other vehicles to react quickly (and poorly).
Maintaining the proper speed is an essential safety practice. Our focus is to train each associate to operate at the correct speed so that they will have the ability to react (correctly) to most situations.
Proper spacing – Proper vehicle spacing is critical to operating a tractor trailer safely. One of our nation's most common source of accidents is tailgating, so our drivers are trained to maintain the proper safety distance at all times.
If you've never driven a tractor trailer, you'd be surprised at just how long (and how many feet/meters) it takes to stop one. We tell all of our associates we (our drivers) are the professionals we need to be better than everyone else on the road. By maintaining a safe following distance, many accidents can be avoided.
Staying alert – Lately, our industry has brought another interesting topic into focus: driver complacency. This occurs in some cases due to the number of miles driven week in and week out.
Calex is addressing that issue through retraining. One of the things we've learned is that, like anything else, when you continually and repetitively do the same things over and over, it's easy to become lax or unfocused. This outlook can cause us believe that we can do things that we normally wouldn't.
By remaining sharp and aware of road conditions and surroundings allows our associates to notice situations before they become problems and avoid them entirely.
Adhering to the ELD Mandate
When the electronic logging device (ELD) rule was passed into law, it required many trucking companies to quickly update their vehicles, policies, and activities.
In effect, this rule required drivers to use these devices to accurately track, manage, and share their records of duty status (RODS) data. The goal was to create a safer work environment for drivers (and anyone who shares the road with those drivers).
These devices help improve safety by connecting with the vehicle's engine and automatically recording important information, like engine hours and power status, miles driven, vehicle motion status, and on-duty time.
At Calex, we were already fully prepared for this mandate since we had been using electronic logs since 2009.
We make sure that our entire fleet is in compliance with this mandate because we believe it protects our drivers and improves road safety.
Safety and Supply Chain Management
Safety is priority ONE because we care about out drivers and their wellbeing. We also care about our clients and ensuring that their products get from point A to point B, on time and in perfect shape.
The measures we take to protect our drivers also contribute to a better, more effective freight shipping service.
Through effective logistics management, we can keep your goods flowing smoothly between your company, our warehouses, and the final destination. More importantly, we can do it while keeping our drivers and your products as safe as possible.
By putting all of our efforts into improving safety on the road, we are, in fact, improving the efficiency of your supply chain.
As long as everyone maintains the basic tenets listed above, accidents can be minimized. While we do realize that some accidents simply cannot be avoided, we do everything in our power to do the right thing each and every day.